All Whores are Jacobites
Public Exhibitions, London
24th February – 31st March 2017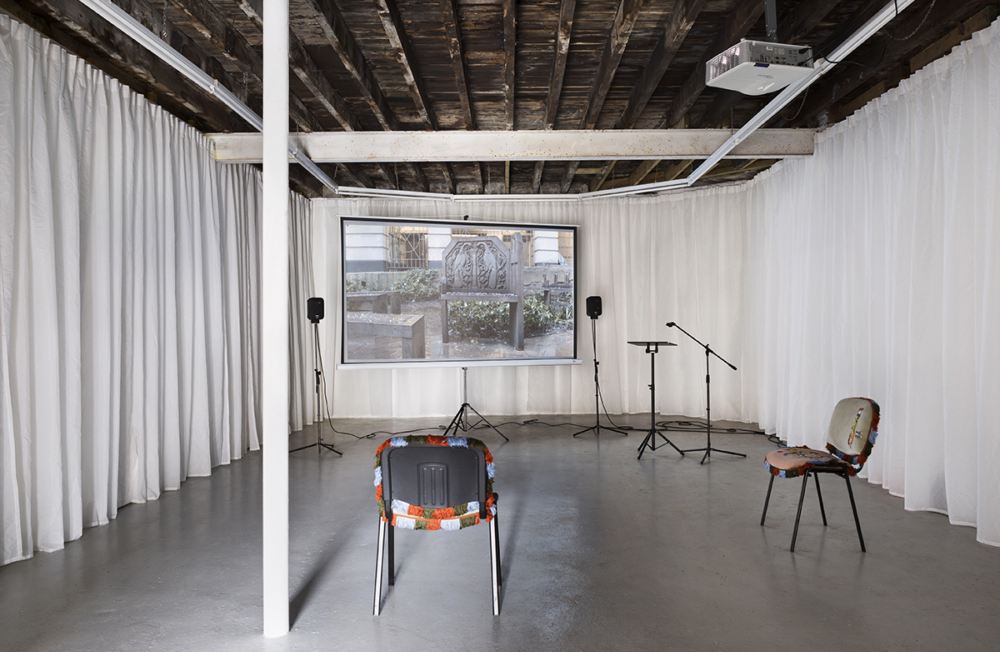 This exhibition looked at the stories of three women with connections to London's textile industry over a period of six hundred years. Site-specific to the locale, the characters were all at some point residents of what is now the Borough of Tower Hamlets - medieval embroiderer, sex worker and trans woman Eleanor Rykener; notorious brothel owner and Civil War republican Elizabeth Cresswell; and Sarah Wesker, a Jewish radical and garment trade unionist in the 1930s.
Aside from their association with the textile industry, a further connection between the women's stories was that all three were at some point (albeit allegedly in Eleanor's case) dramatised or caricatured, calling into question how historical fact is constructed.

Read about the exhibition in Artforum and Frieze.

Photography by Ollie Hammick.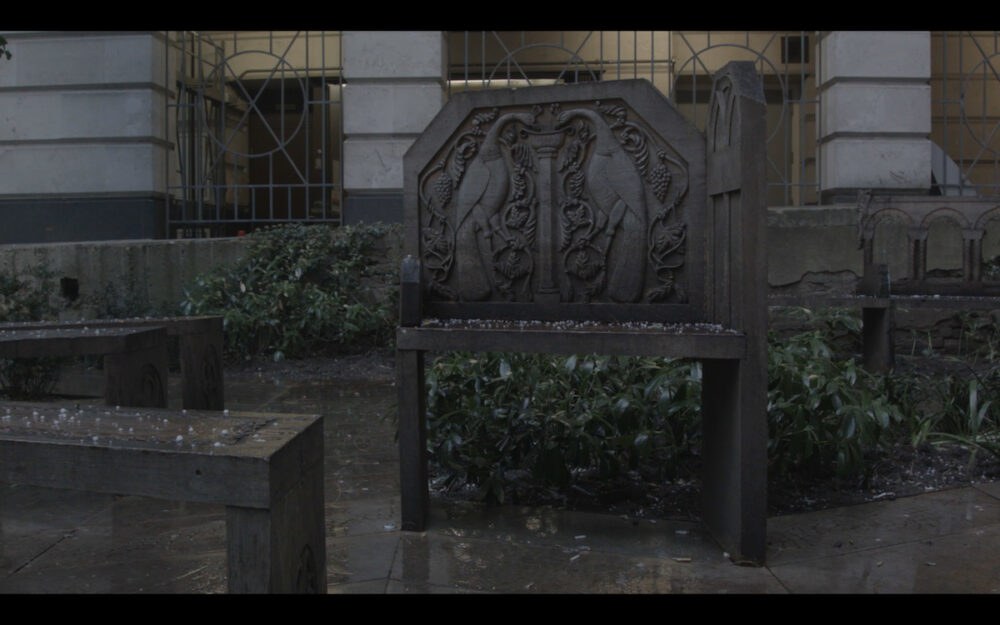 All Whores are Jacobites, 2017, HD video, colour, sound, 21 minutes 30 seconds.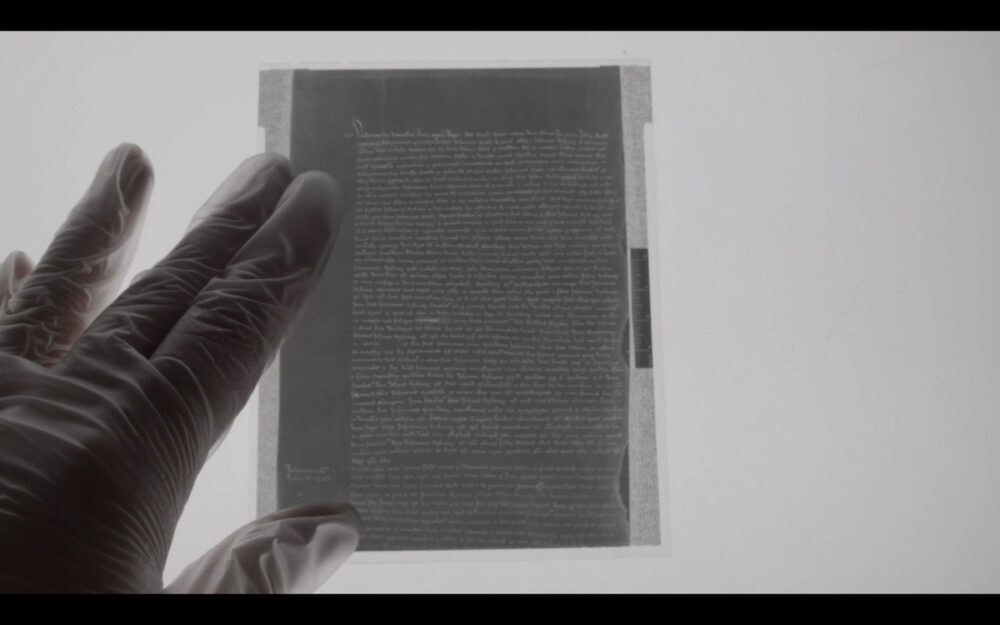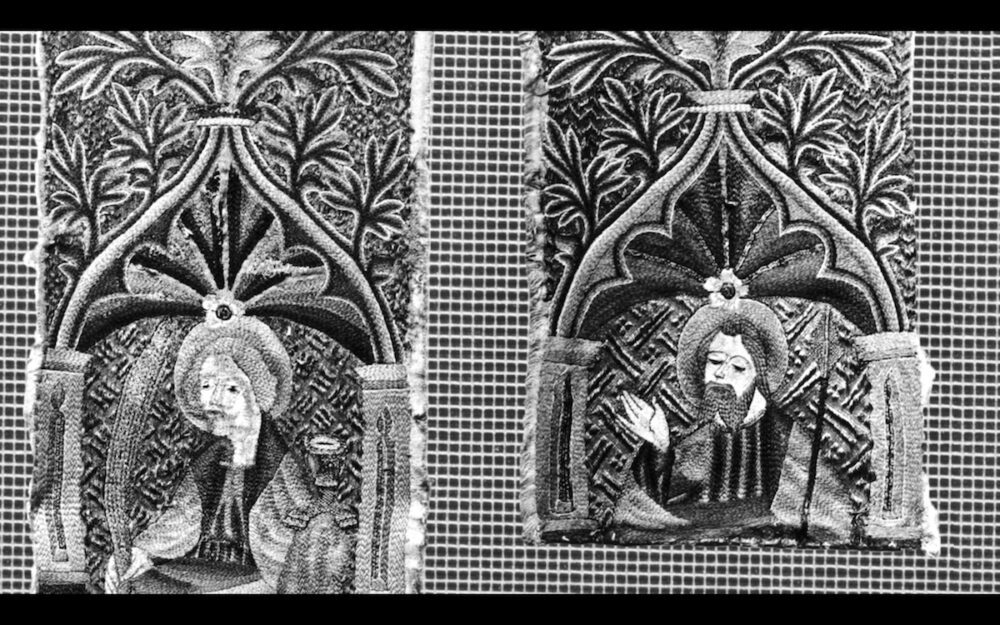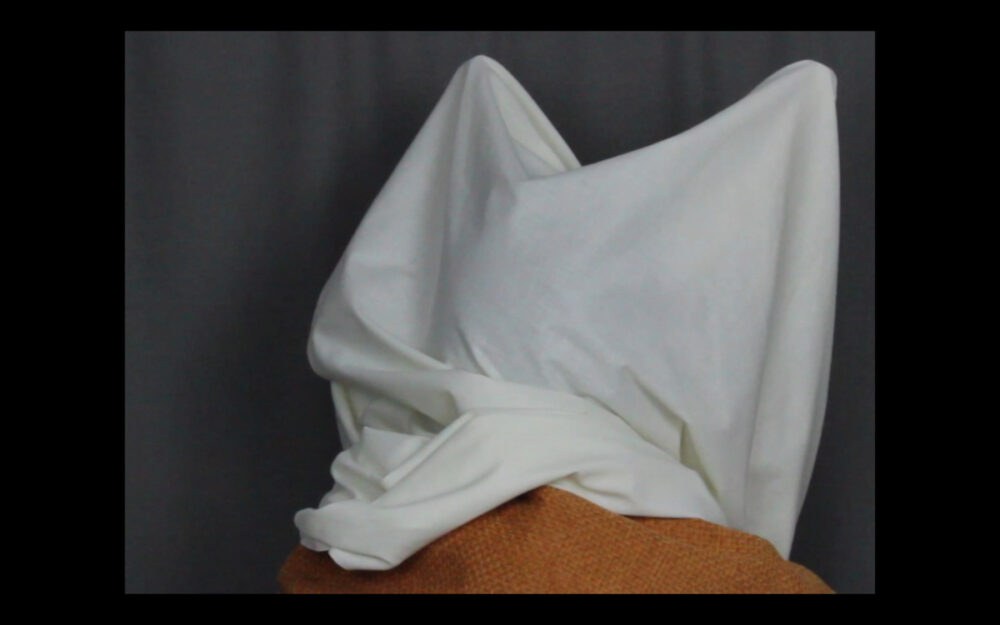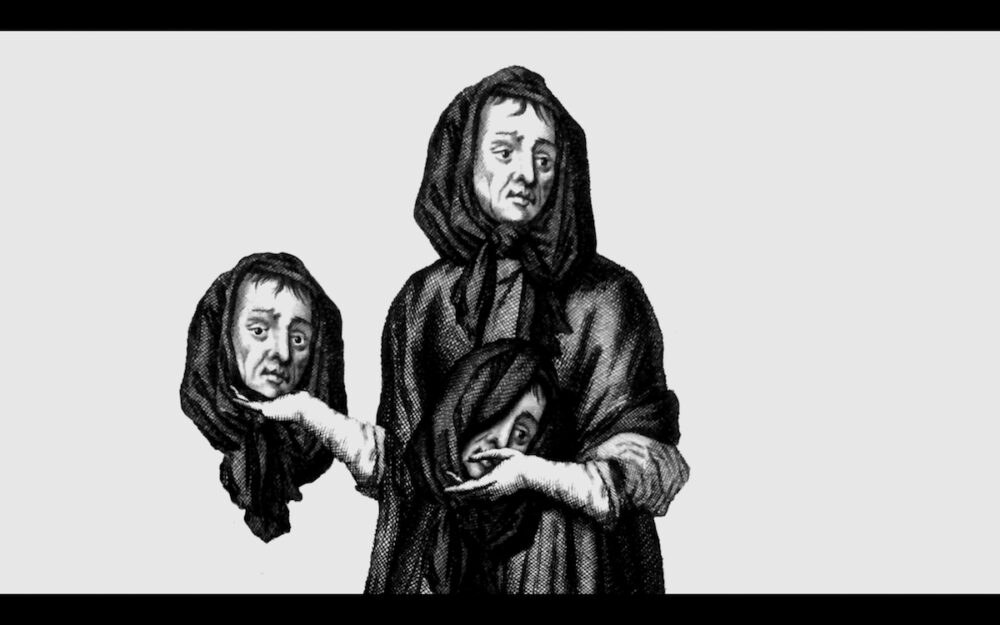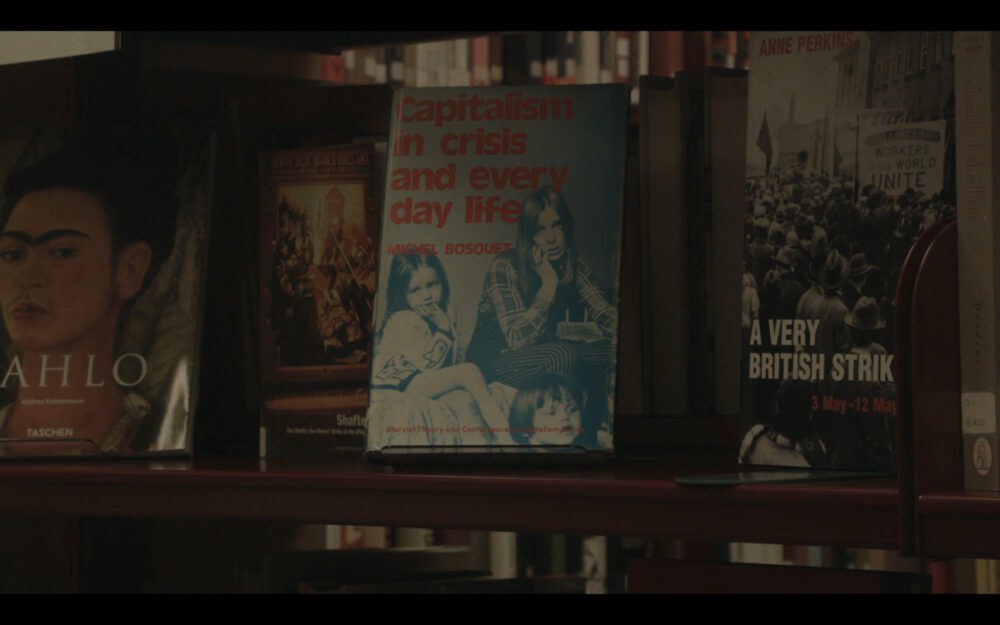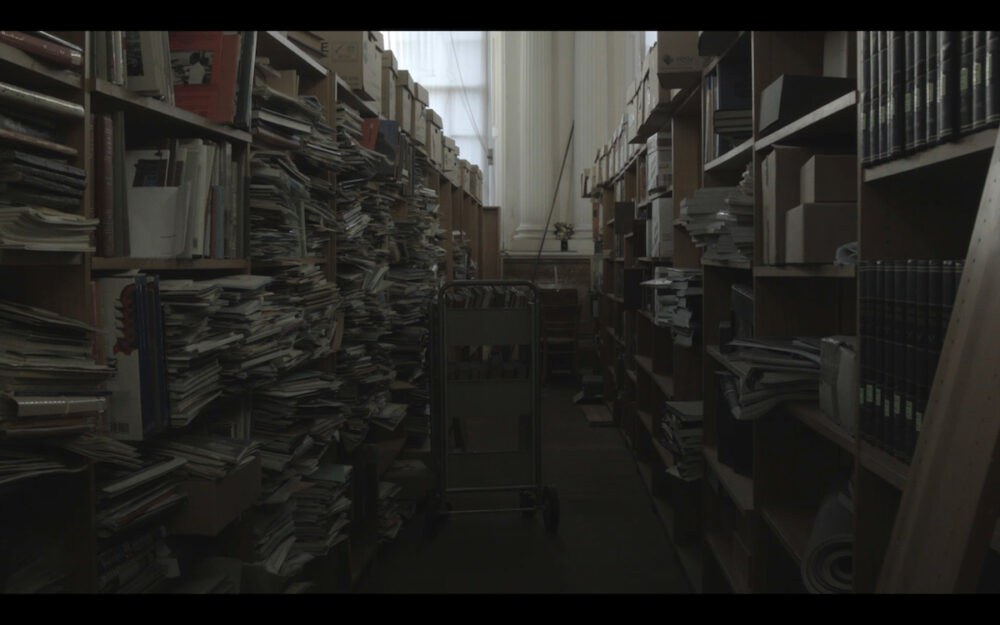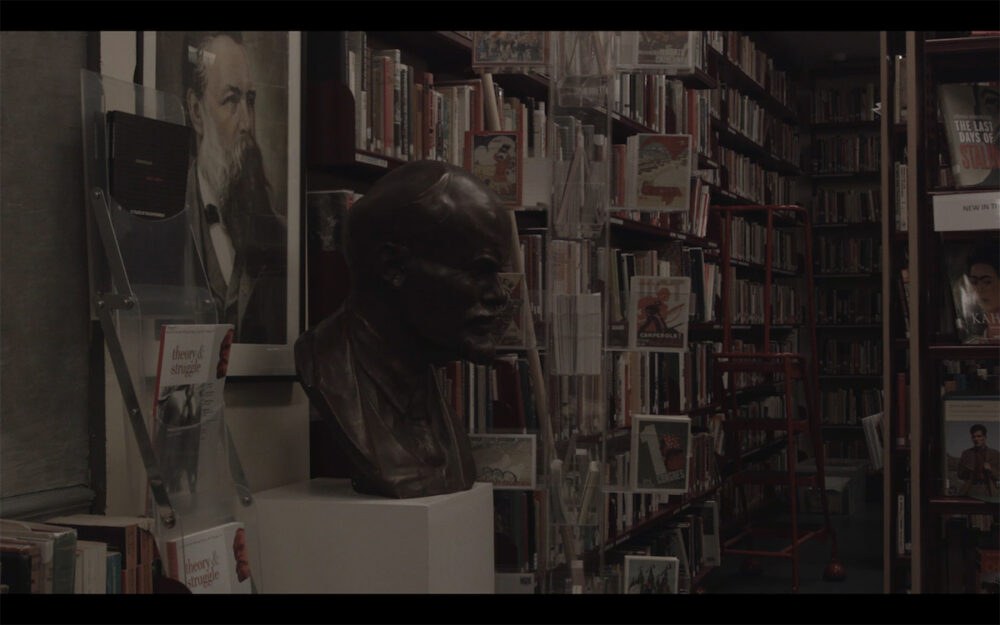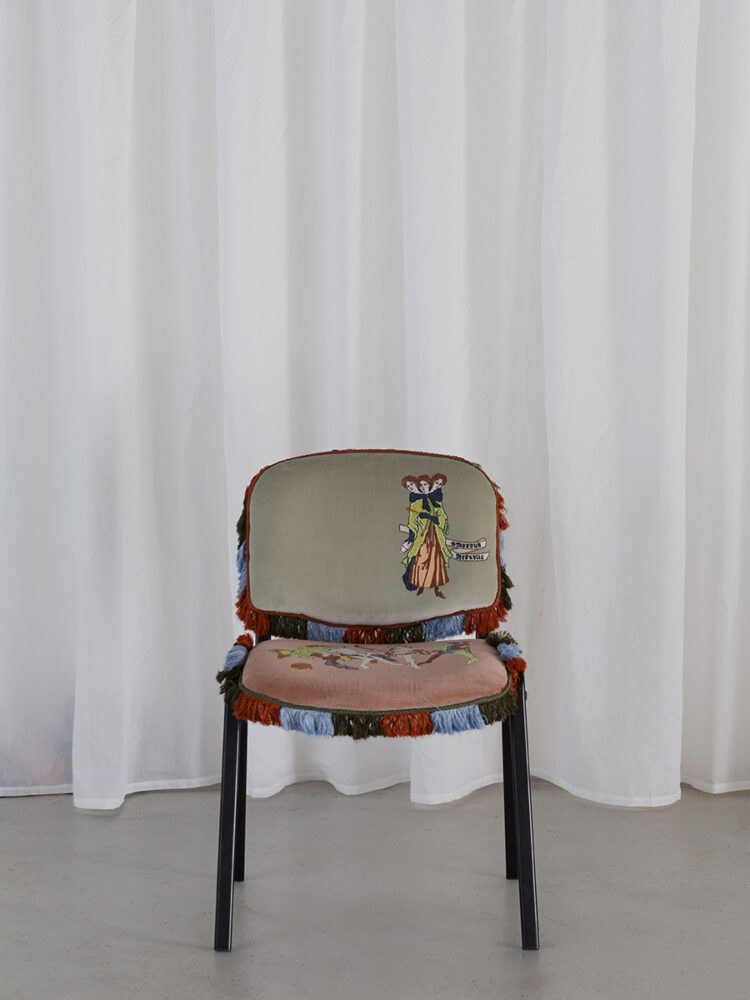 All Whores are Jacobites, 2017, CAD embroidered cotton velvet, institutional chair, linen-mix trim, dimensions variable.