At the Gates
Talbot Rice Gallery, Edinburgh
26th October 2018 – 26th January 2019
At the Gates was a group exhibition with Maja Bajevic, Navine G. Khan-Dossos, Teresa Margolles, Olivia Plender, Suzanne Treister, and Artists' Campaign to Repeal the Eighth Amendment.

For the exhibition, Talbot Rice Gallery commissioned Costumes for The Whore's Rhetorick, a collaboration with costume designer Johanna Samuelson to create garments intended for a film adaption of the 1683 political pornography of that title. In the text, Mrs Cresswell (left) enters the home of a Cavalier to lure his naive daughter Dorothea (right) into prostitution.
Shot through with references to the textile industry, who historically supported the republican cause, the story articulates numerous monarchist anxieties through the motif of clothing and fabric. From the threat of class mobility to the breakdown of lines of inheritance, the story sensationalizes the dangers of the UK descending into an "amorous republick" via the twinned occupations of sewing and sex work.

Read the full exhibition text here.

Installation photography by Sean Campbell and Sally Jubb.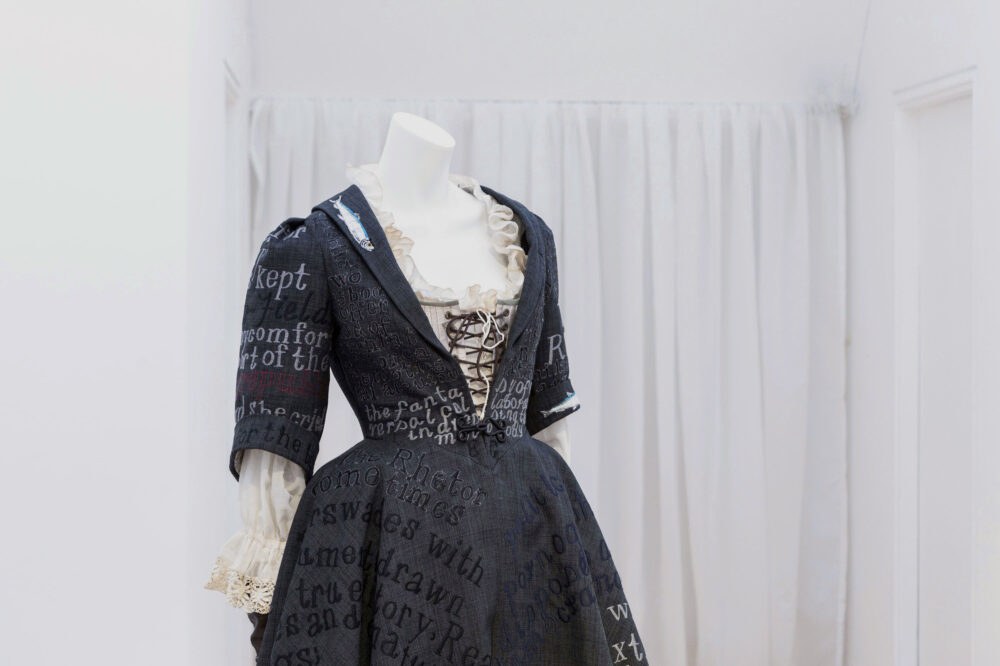 Costumes for The Whore's Rhetorick (Mrs Cresswell), 2018, satin, silk, polyester, synthetic muslin, cotton, lacing, leather.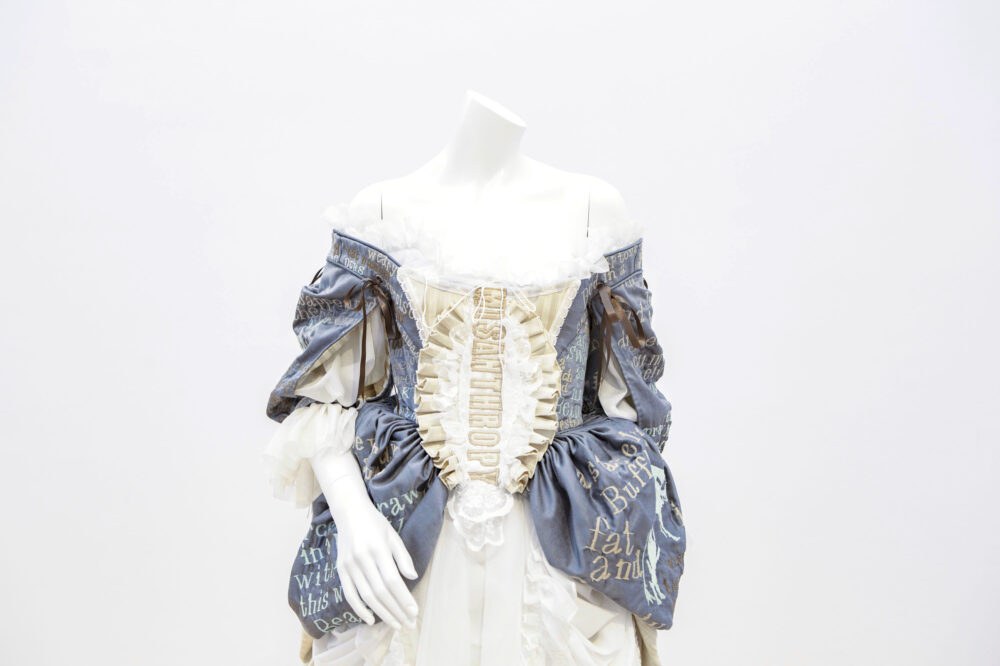 Costumes for The Whore's Rhetorick (Dorothea), 2018, satin, polyester, cotton, lacing, synthetic georgette, net curtains, chiffon, beading.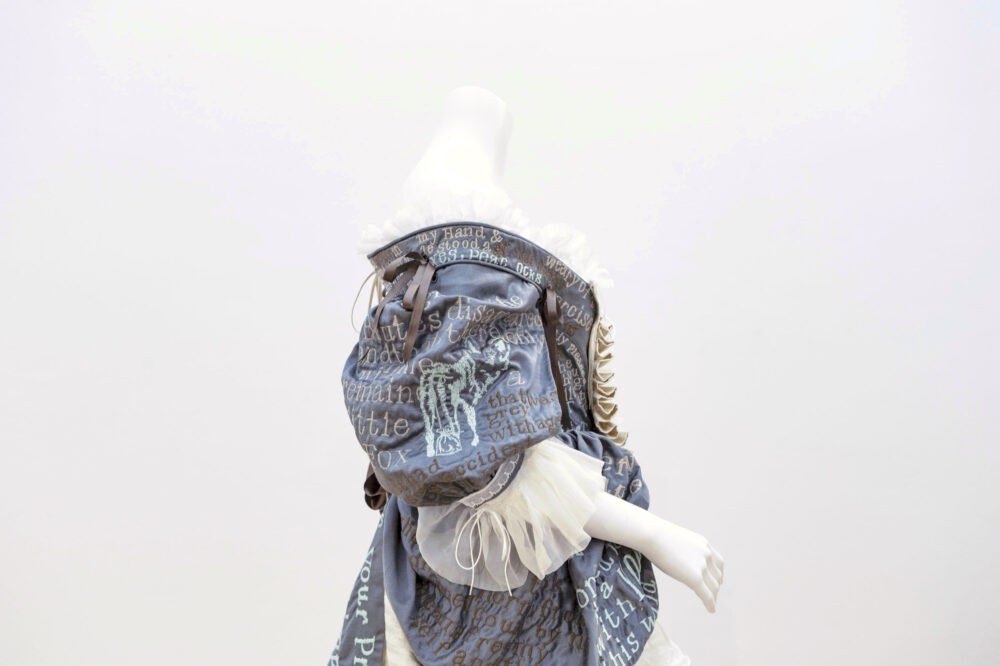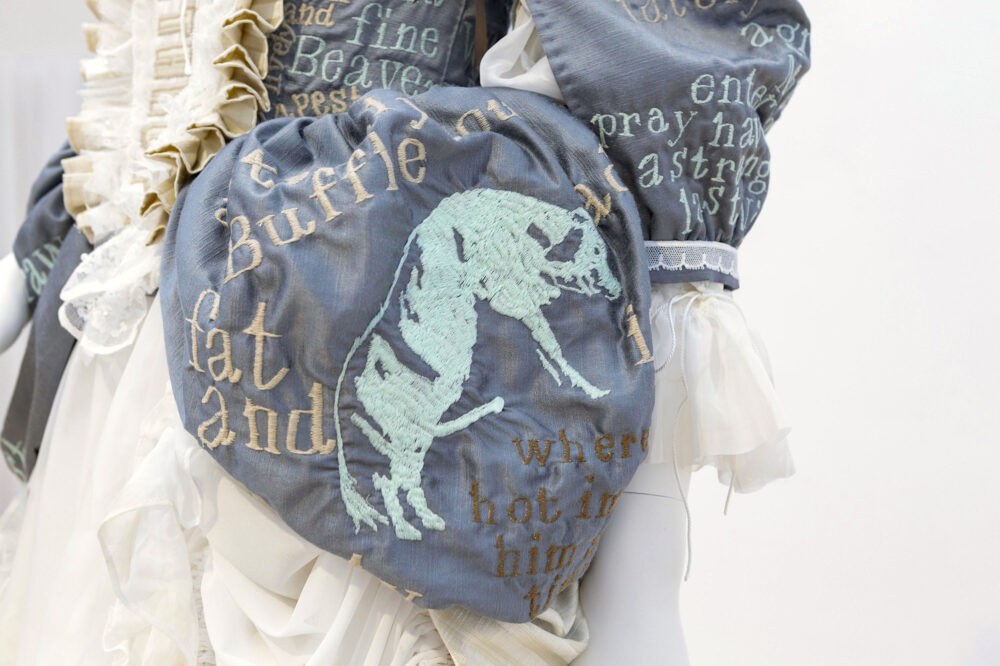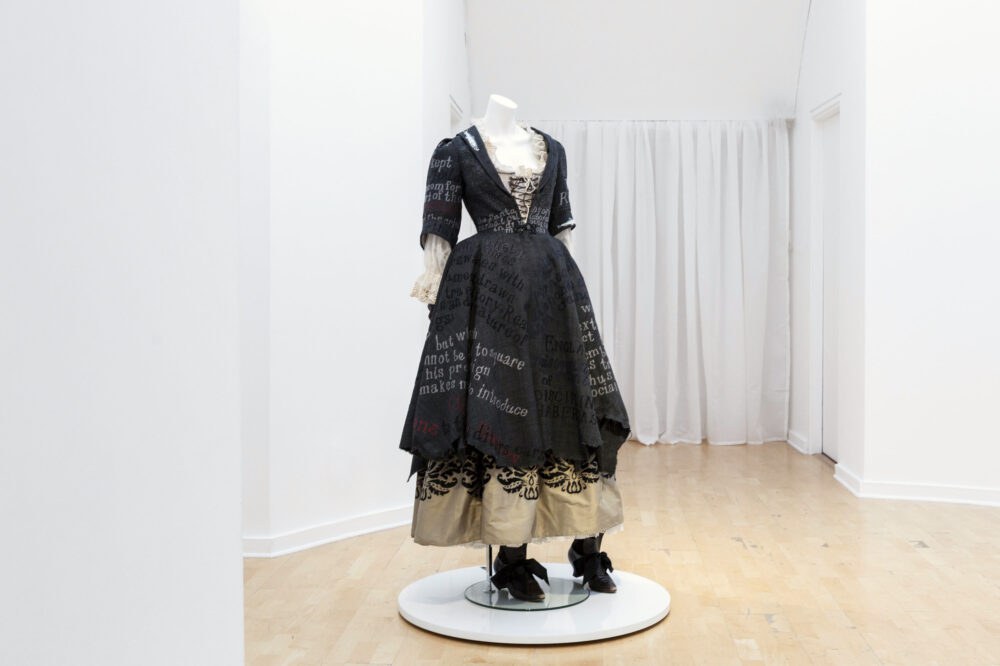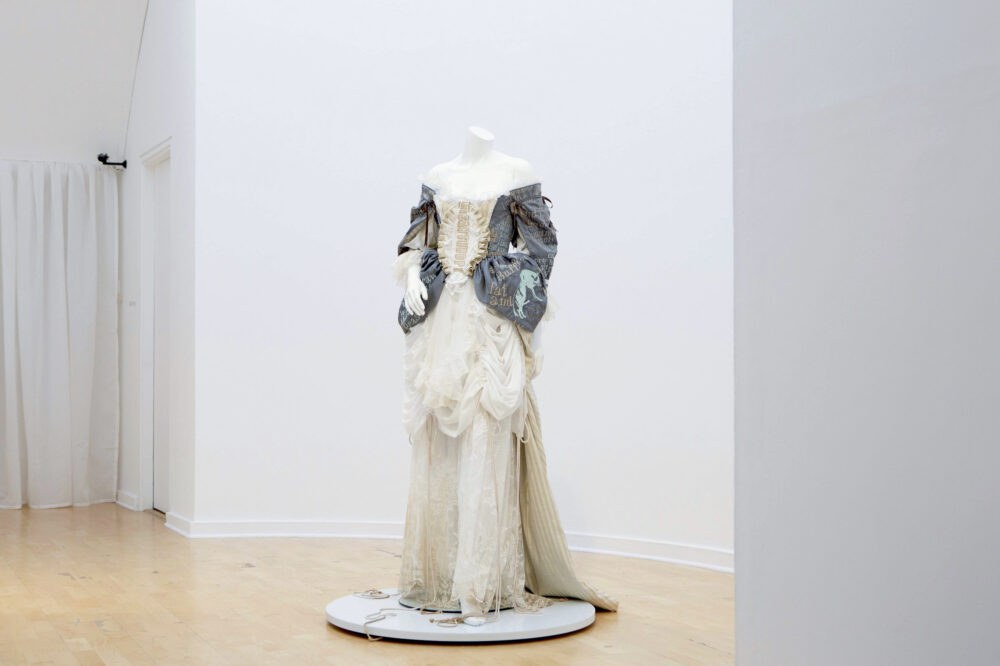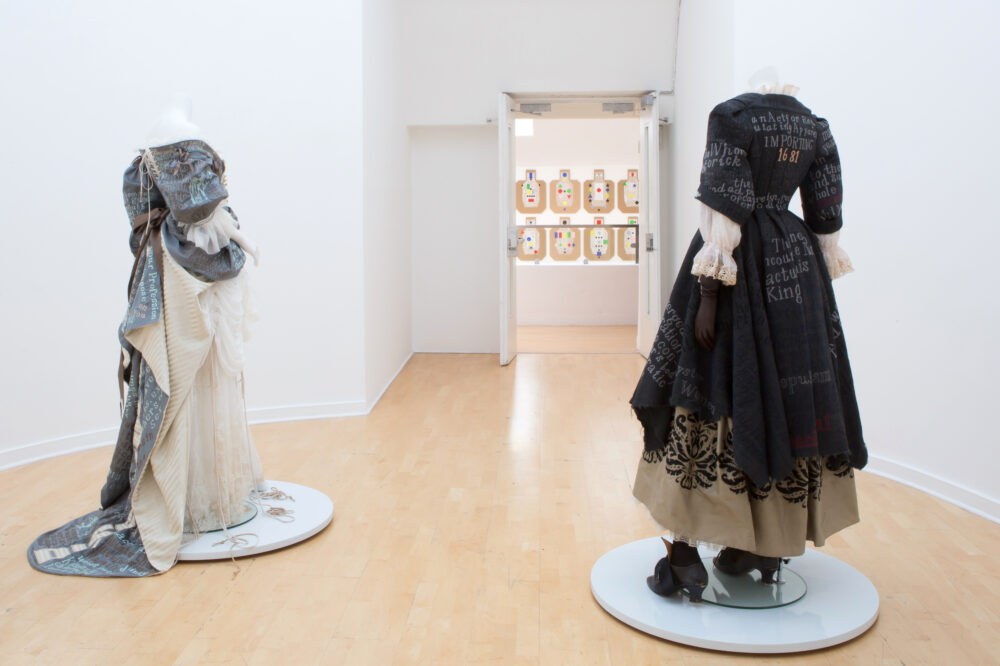 Costumes for The Whore's Rhetorick, 2018, installation view.