Dear Barb
Jerwood Visual Arts, London
20th June – 26th August 2018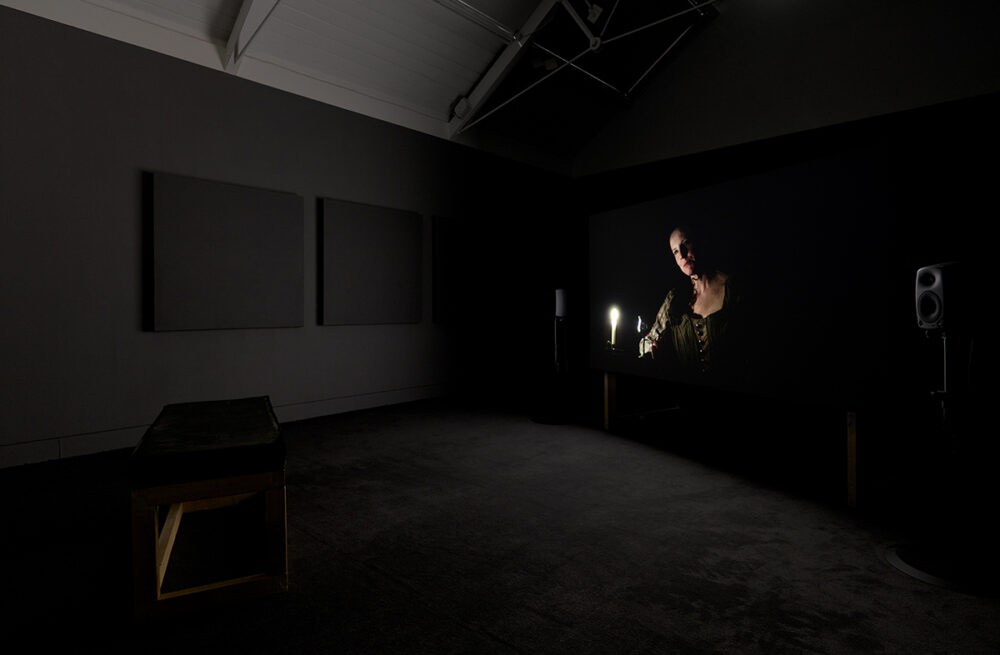 Dear Barb was a single-channel video made for Jerwood Solo Presentations. The work focuses on The Poor Whore's Petition, a satirical open letter or 'political pornography', which began to circulate following the Bawdy House Riots of 1668. The letter was allegedly written by Elizabeth Cresswell, one of the most successful brothel keepers of the English seventeenth century, and was addressed to Lady Castlemaine, the lover of King Charles II of England. The text demands that Castlemaine assist her 'sisters' in re-building London's brothels after the damage done during the riots.
Navigating the path of the riots through contemporary London, Dear Barb references linguistic conventions around gossip, smear and obscenity that particularly linked feminine sexuality with fishing and The Thames. These themes, and the historical context of the letter, are explored through two parallel voice-overs: an 'objective' documentary narrative detailing the historical context and a 'confessional' first-person account.

Listen to a talk with Huw Lemmey.
Read an essay by Taylor Le Melle.

Installation photography by Anna Arca.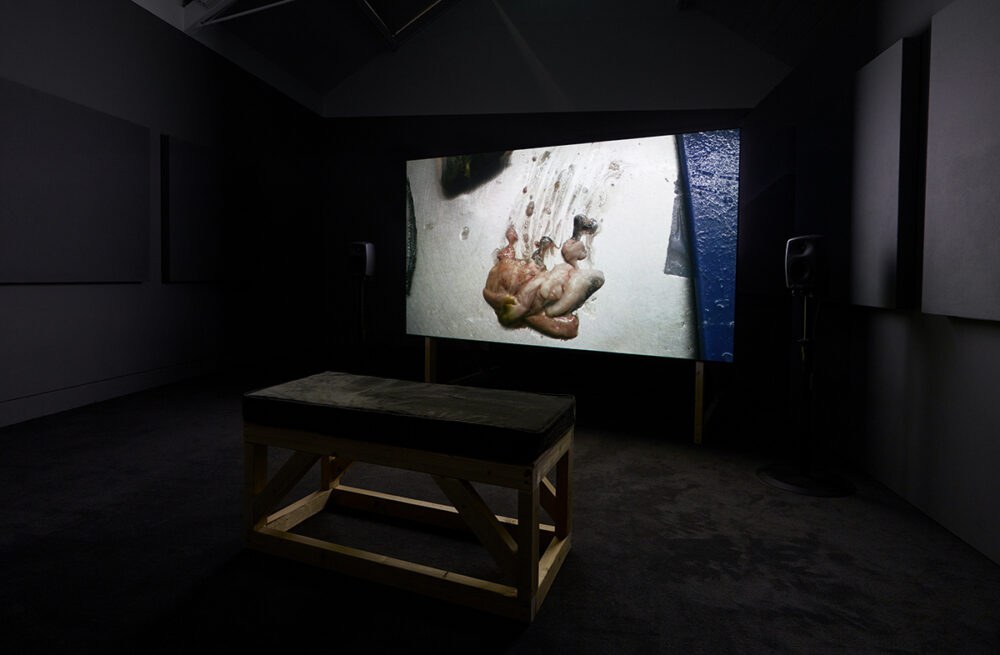 Dear Bard, installation view.