Untitled (MOLLY HOUSE)
Exile Gallery, Vienna
4th September – 17th October 2020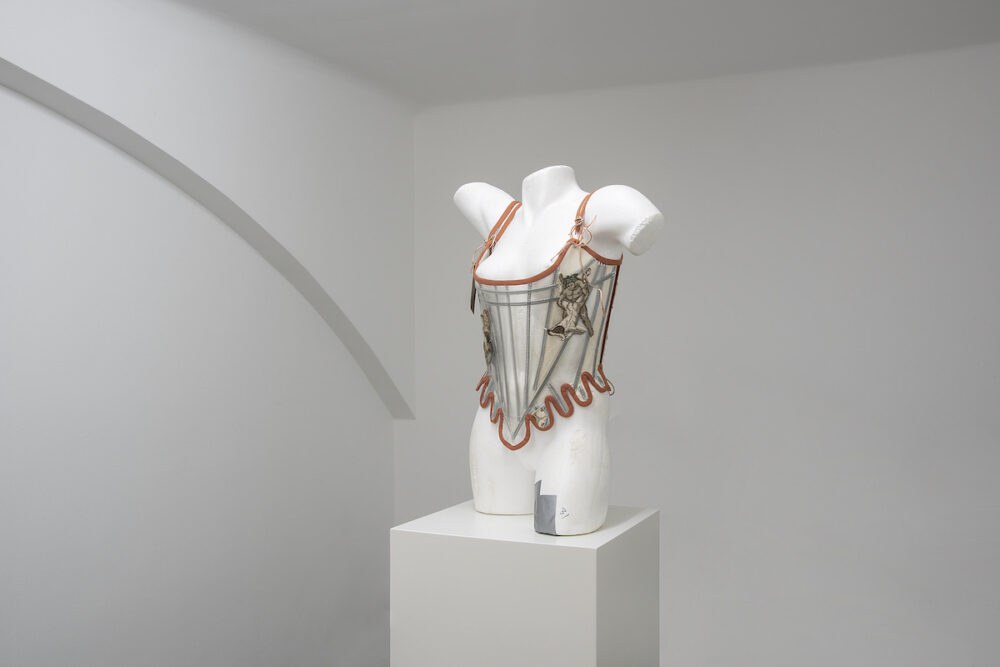 Anne Doran, Nicholas Grafia, Luki von der Gracht, Karolin Braegger, Dominykas Canderis, Meltem Rukiye Calisir, Georgia Horgan, Abby Lloyd, Breyer P-Orridge, David Lindert, Sophia Stemshorn, Davide Stucchi, Philipp Timischl, Robin Waart, and Bruno Zhu.
With texts by Victoria Sin, Simon Würsten Marin, Enesi M., and Caspar Heinemann.

For Untitled (MOLLY HOUSE) Georgia Horgan produced a part of a costume for a film adaption of The Whore's Rhetorick, a 17th-century 'political pornography'. This costume is for the character Katerina, who appears in a flashback scene about jealous lovers described by the main character, Mrs Cresswell.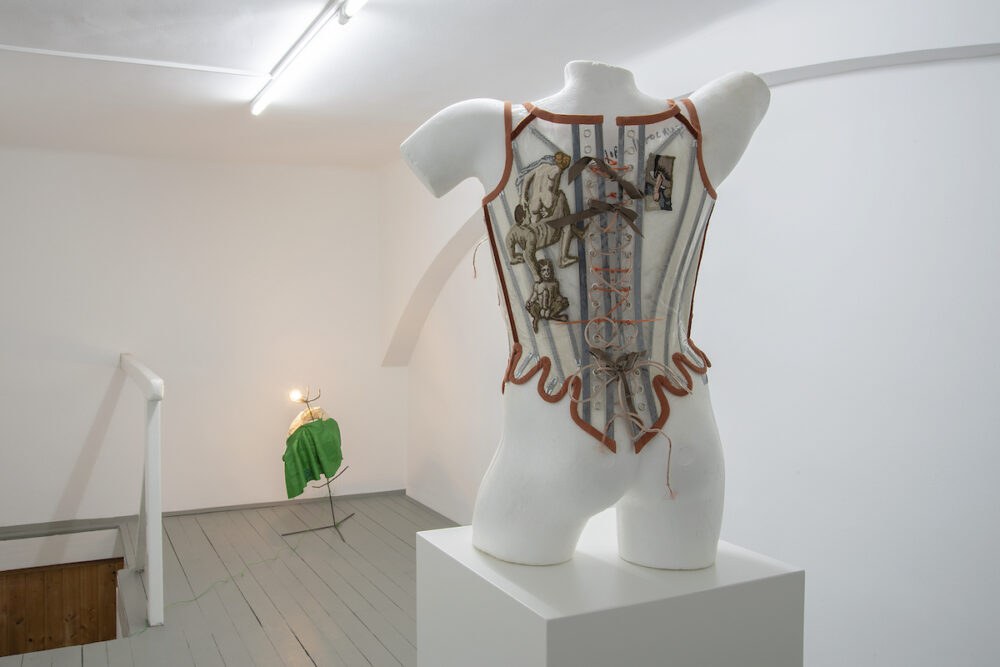 Is sex interesting? (Costume for Katerina), 2020, PVC, cotton, metal boning, binding tape, copper wire, cable ties, satin.