Machine Room
Collective, Edinburgh
14th February – 19th April 2015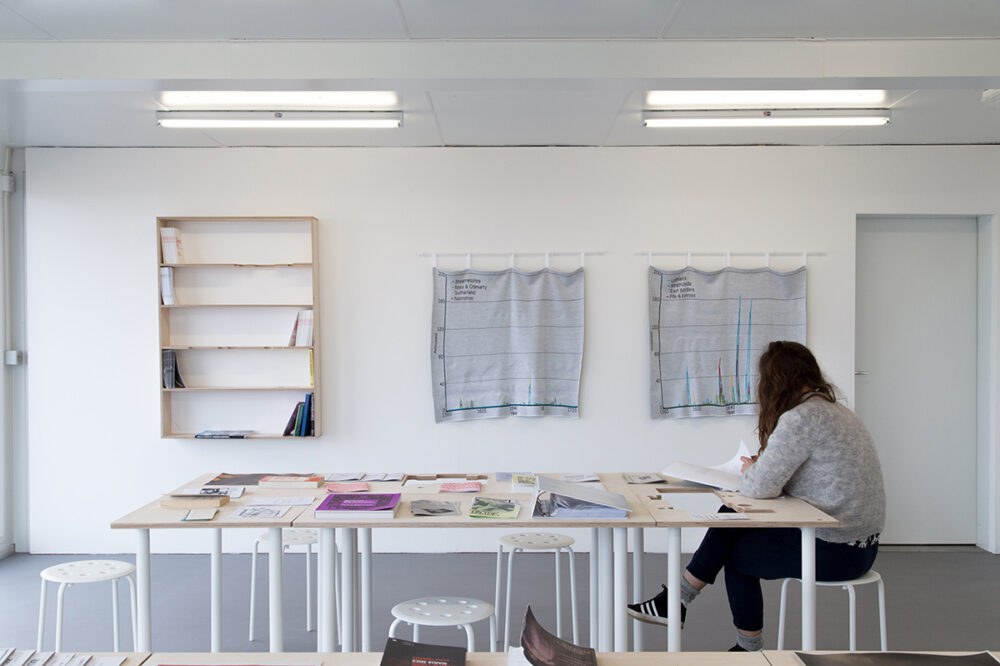 Machine Room was a presentation of research about the proliferation of the textile industry in Scotland and how this affected patterns of witch-hunting. The exhibition space also housed a series of events, including a reading group; screenings of work by Ursula Biemann and Petra Bauer; an event produced with Letitia Beatriz; and a performance lecture titled Magic Kills Industry.

Photography by Tom Nolan.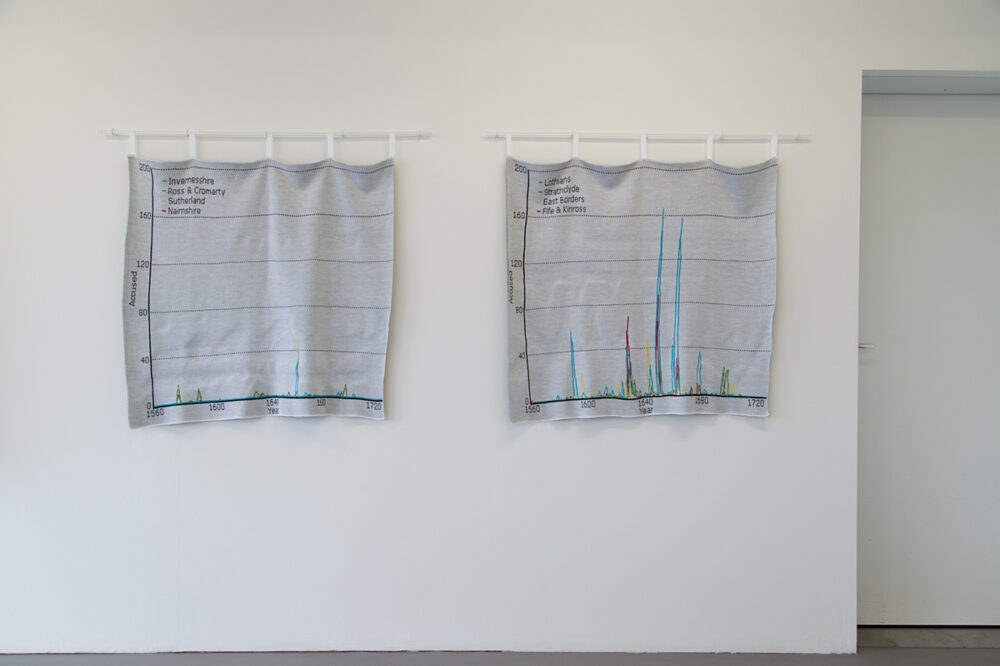 Right: Witch-hunting accusations in a sample of rural areas. Left: Witch-hunting accusations in industrialising areas, 2015, acrylic digital knits, 150cm x 100cm.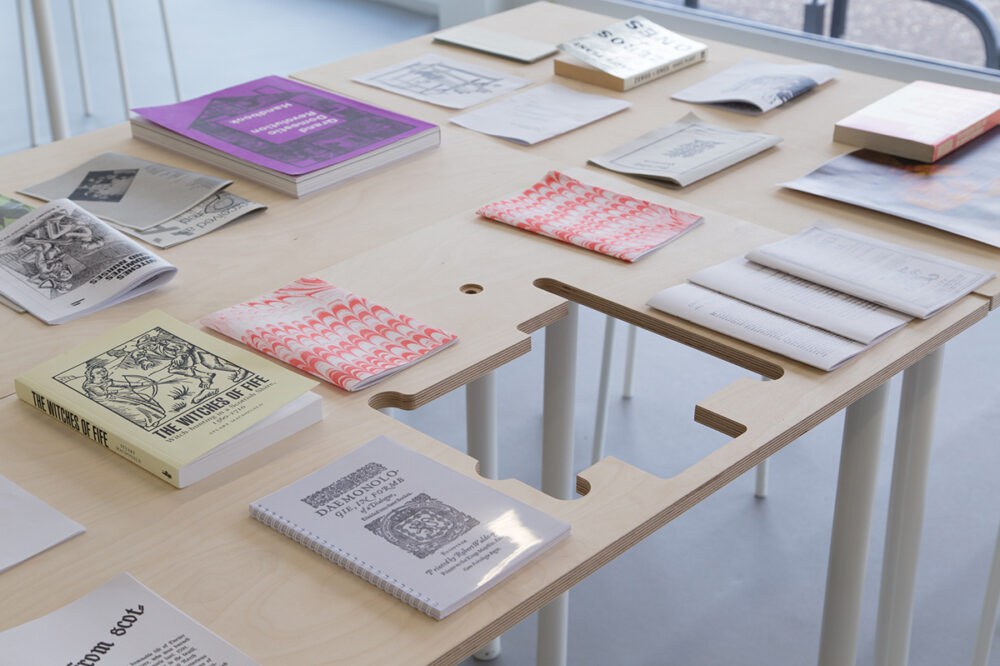 CNC routed birch ply furniture, installation detail.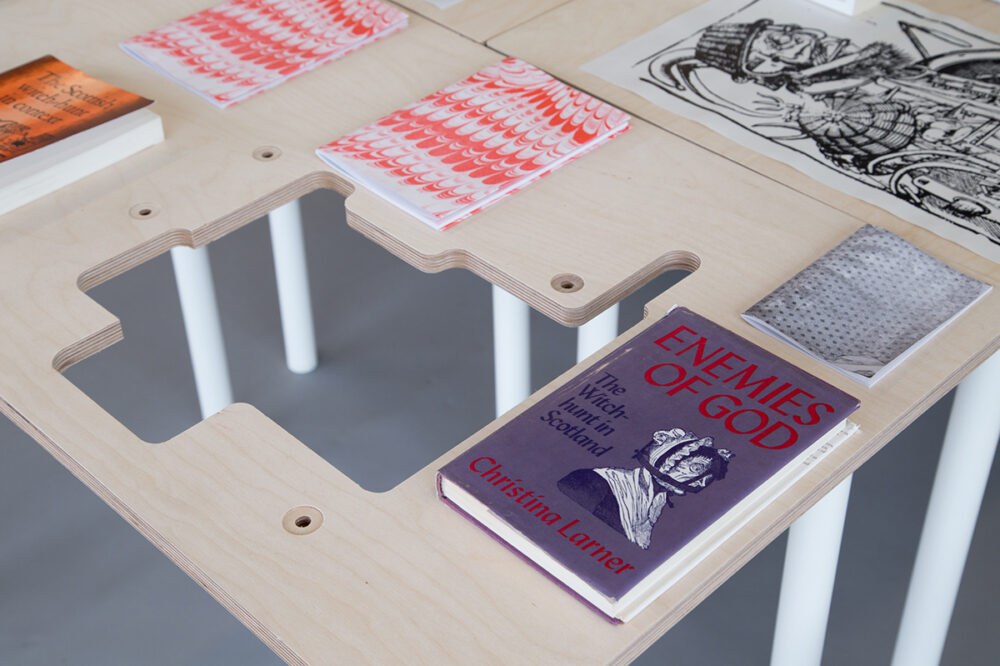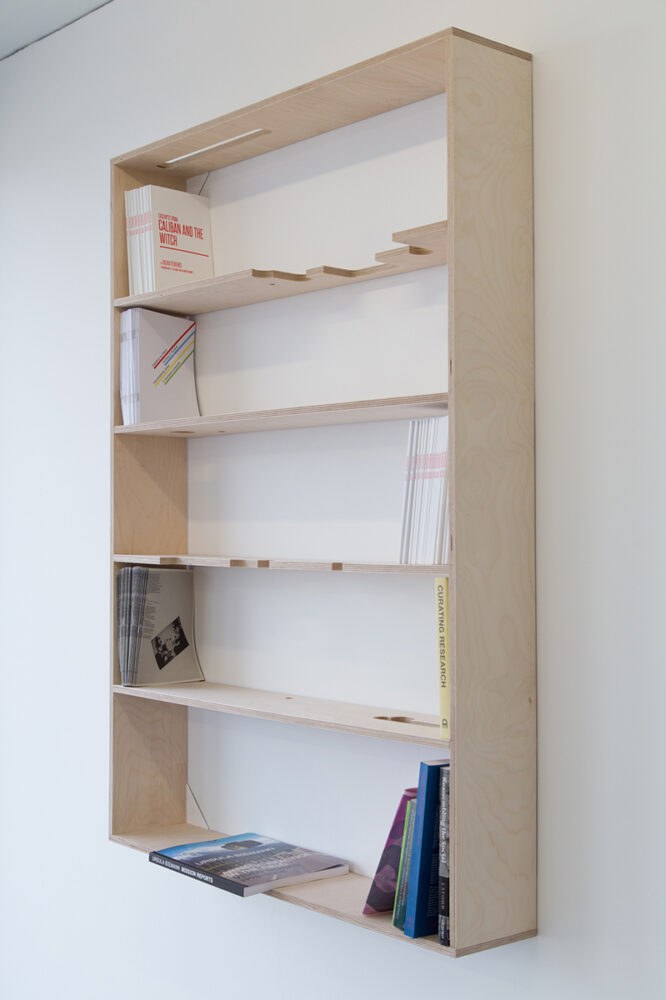 Free copies of a section from Caliban and the Witch by Silvia Federici, produced as part of the exhibition.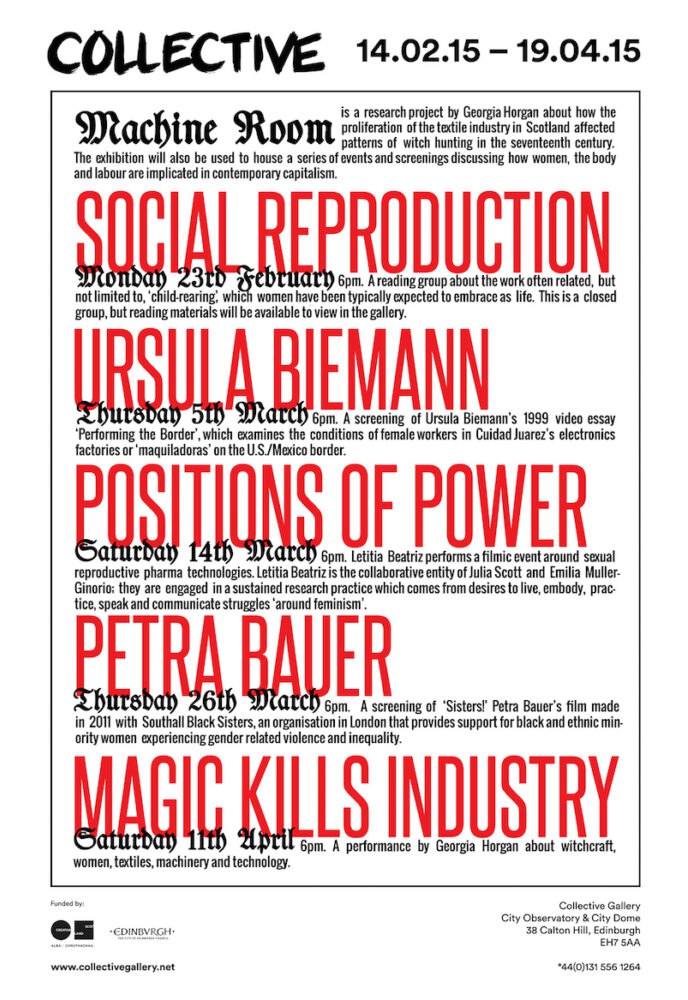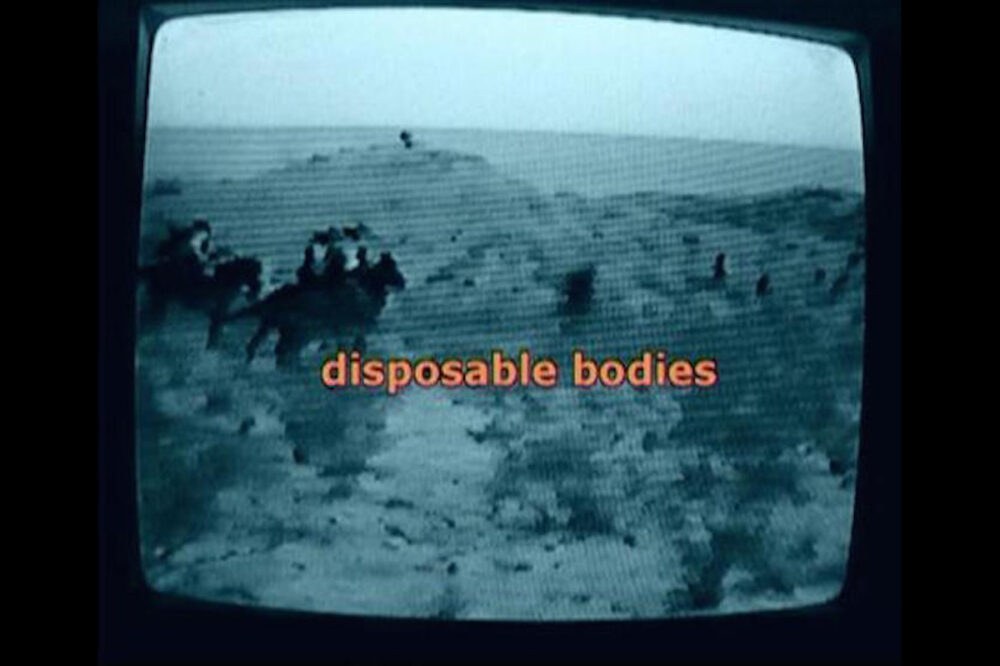 Screening of Ursula Biemann, Performing the Border, 1999.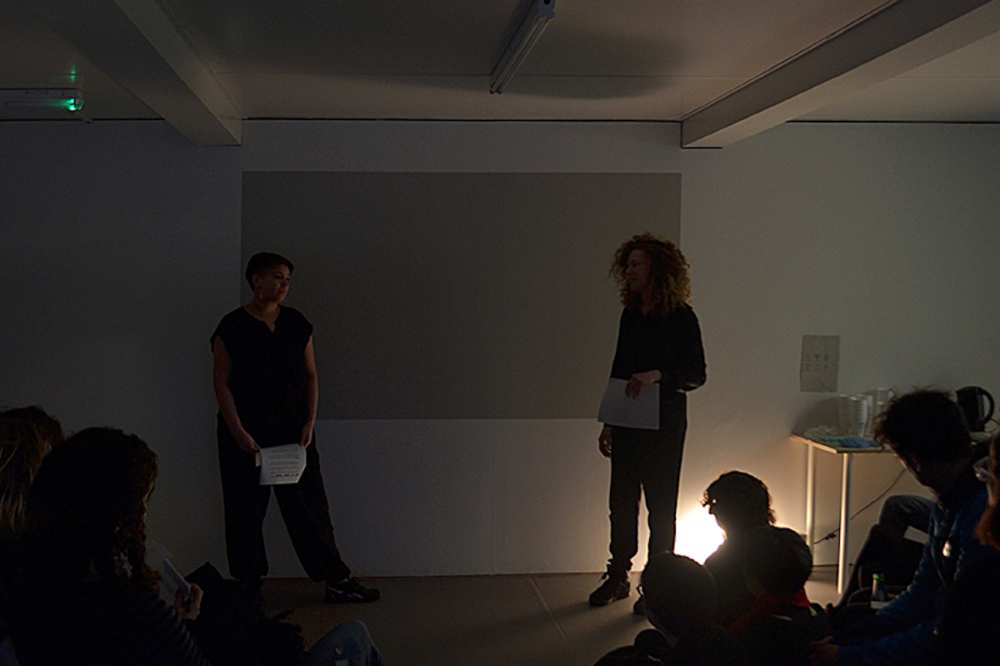 Positions of Power an event about reproductive pharma-technologies performed by Letitia Beatriz in response to Machine Room.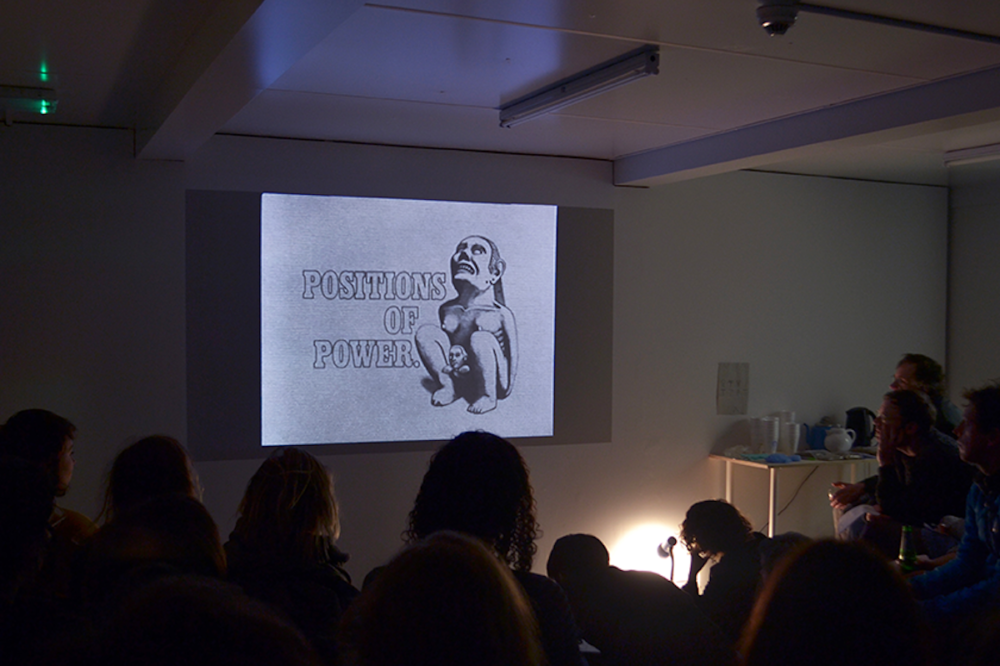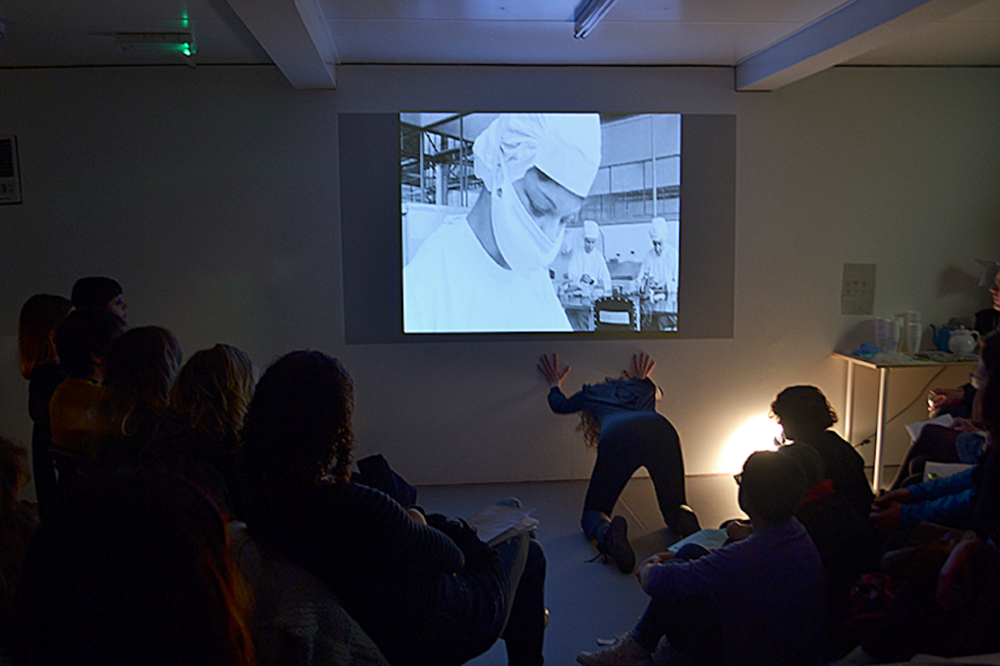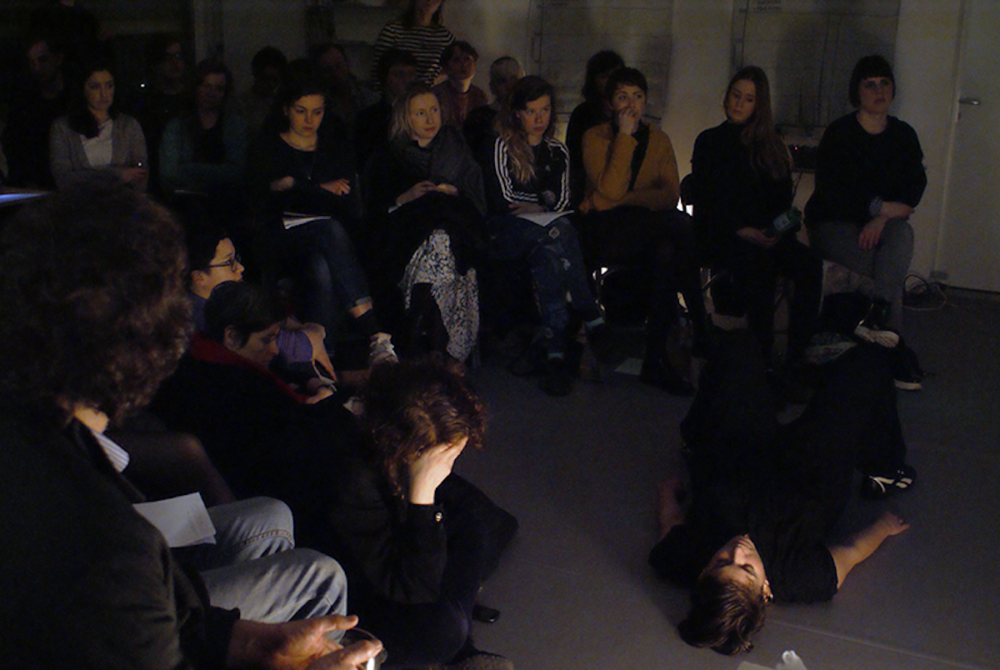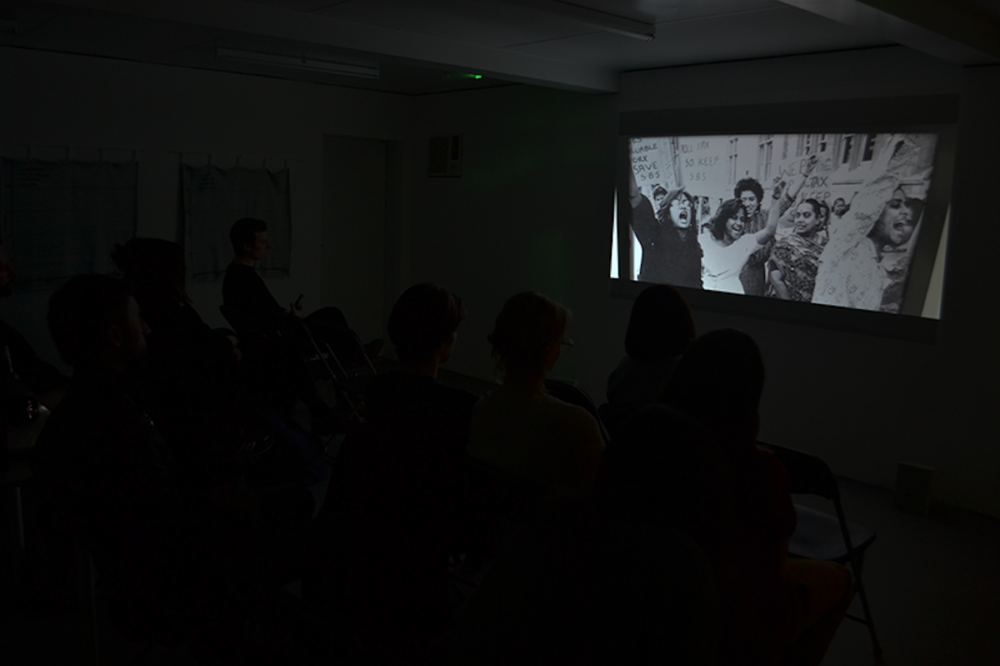 Screening of Petra Bauer, Sisters!, 2011.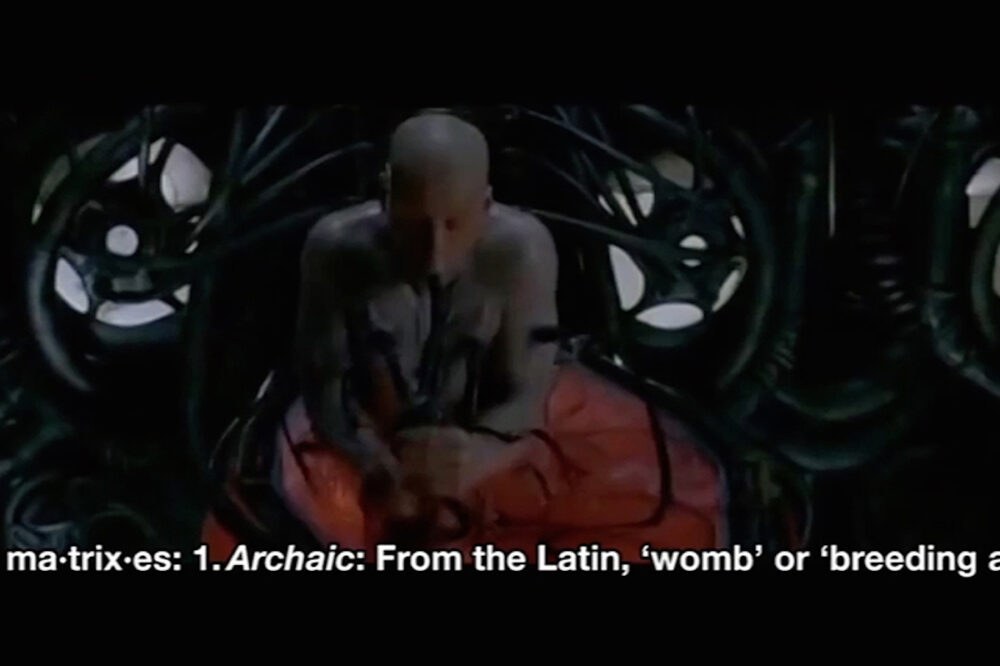 Stills from the video made to play alongside the performance lecture Magic Kills Industry, 2015.