Lugari
Rudimento, Quito
27th February – 30th March 2021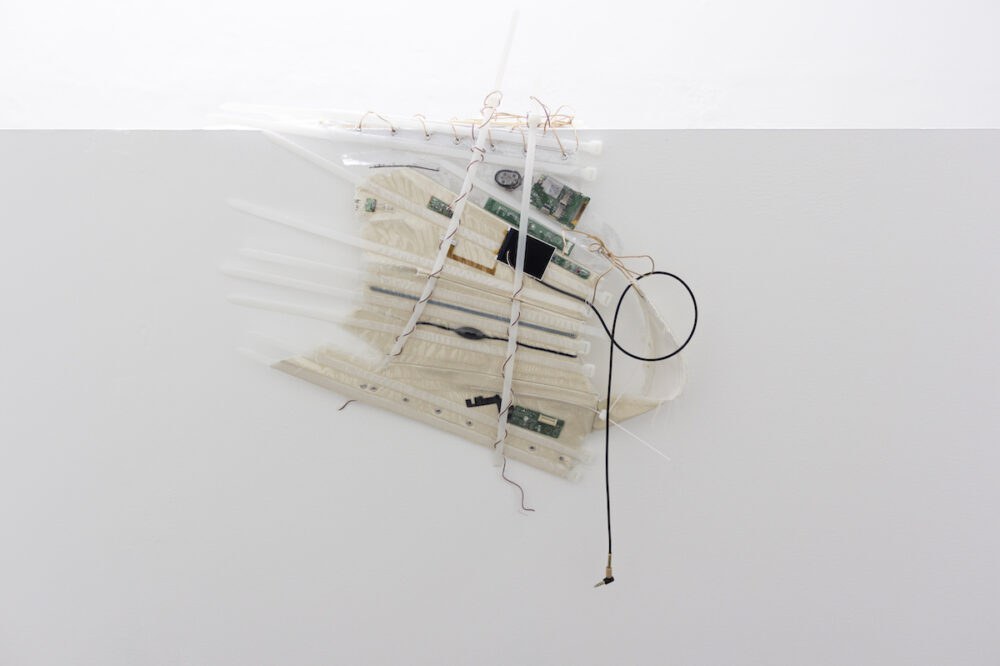 Adam Cruces, Louisa Gagliardi, Lola Dement Myers, Georgia Horgan, Juan Manuel Parra, Cielo Saucedo.

Lugari was an exhibition organised in collaboration with the residency Nave Proyecto. For the exhibition, Georgia Horgan presented a proposal for a costume for a short film. The film will take place in the first fields of the world's most ubiquitous cotton species, Gossypium hirsutum, or 'American upland'.
The storyline will develop from an initial image that seeks to embody the metamorphosis of weave to data, through to the 'haunting' presence of big-data-driven surveillance, and the violence of these networks. A woman, lost in the fields in an anachronistic, post-apocalyptic landscape, discovers a body – seemingly a dismembered android.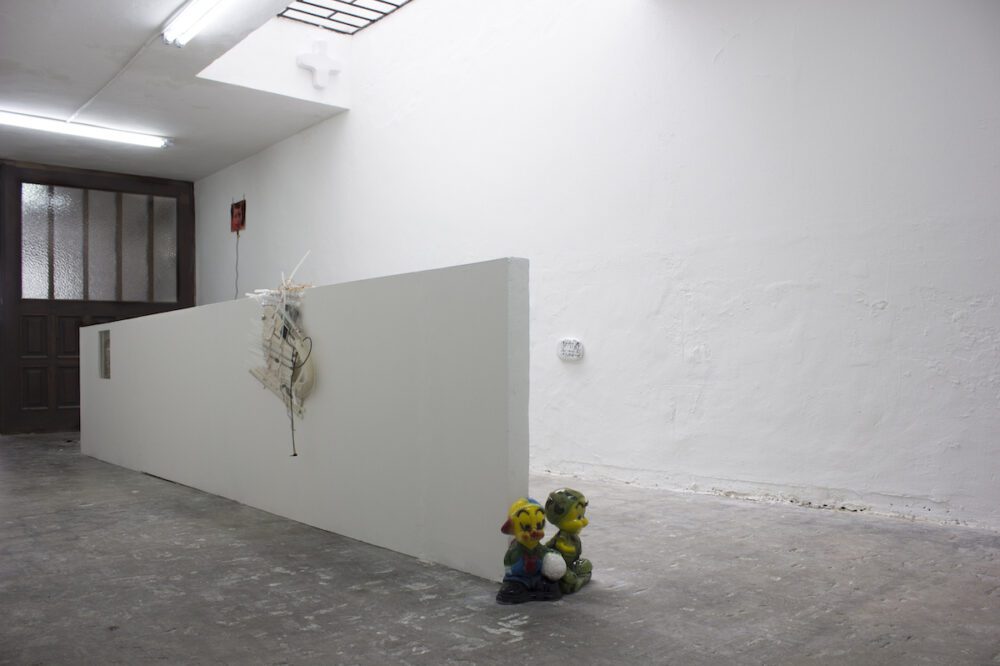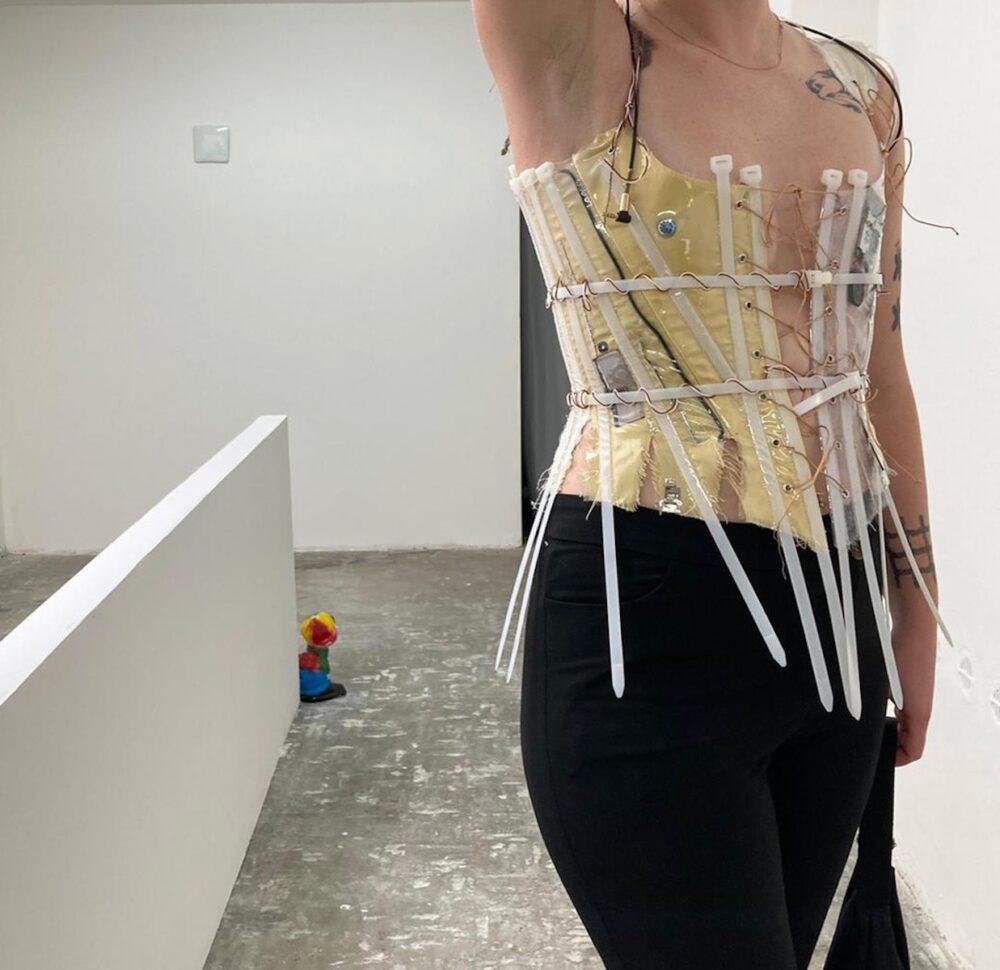 Ties (Costume for an unknown woman in the fields), 2021, PVC, cotton, polyester, cable ties, wire, cable ties, circuitboards.